Welcome to

Shinji-Ru Karate Association website
Chief Instructor Tom Scott 8th Dan Shukokai Karate, (over 40 yrs experience).
PRIVATE LESSONS REALISTIC SELF DEFENCE TECHNIQUES to suit individual taste,
Pad Work, Punching and Kicking Combinations. Weapon training, Stick fighting, Pressure points and Balance points explained, small groups welcome, all ages welcome.
Your venue or home for one to one instruction.
DBS disclosure, work place First Aid.
Need more information, please phone Tom, 07515812851 or Email SCOTT.T3@sky.com
Our Karate clubs, Heald Green, Romiley, Stockport area. offers training for individuals and groups

in the following discipline:
Shukokai Karate

Weapon training

Kyusho

techniques.
Clubs in the Greater Manchester areas
5 to 10 year old (Cadets) 10 to 16 year old (juniors),
the important qualities of respect, self control and confidence.
Plus they will learn great character and self-defence skills.
For the Adults, Exciting lessons, fitness, Shukokai Karate,
Kyusho - Jitsu, (self defence), Competition techniques,
Iaido, (Samurai sword), Nunchaku, Escrima (Stick Fighting),
First Aid Courses, Instructor Courses.
Clubs in the Greater Manchester area, Blackpool, Lancashire, Cheshire, Derbyshire, England, UK
Instructors checked NSPCC/CPSU Endorsed Child Protection Policy
D.B.S. Disclosure and Barring Service
Available for all Groups. Tel: 07515812851

SHINJI-RU "to have faith and confidence in"
Formed 1985, joined Federation of English Karate Organisations 1986.
NSPCC Child Protection HELPLINE 0808 800 5000
Training with Sensei Nambu and Sensei Roy Stanhope Mid Eighties.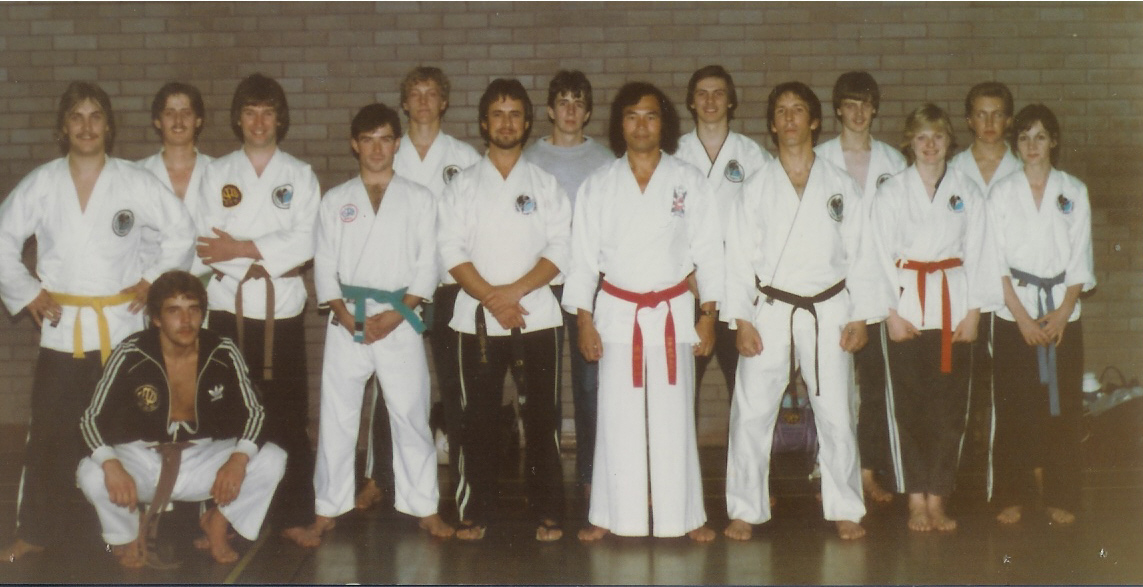 ---